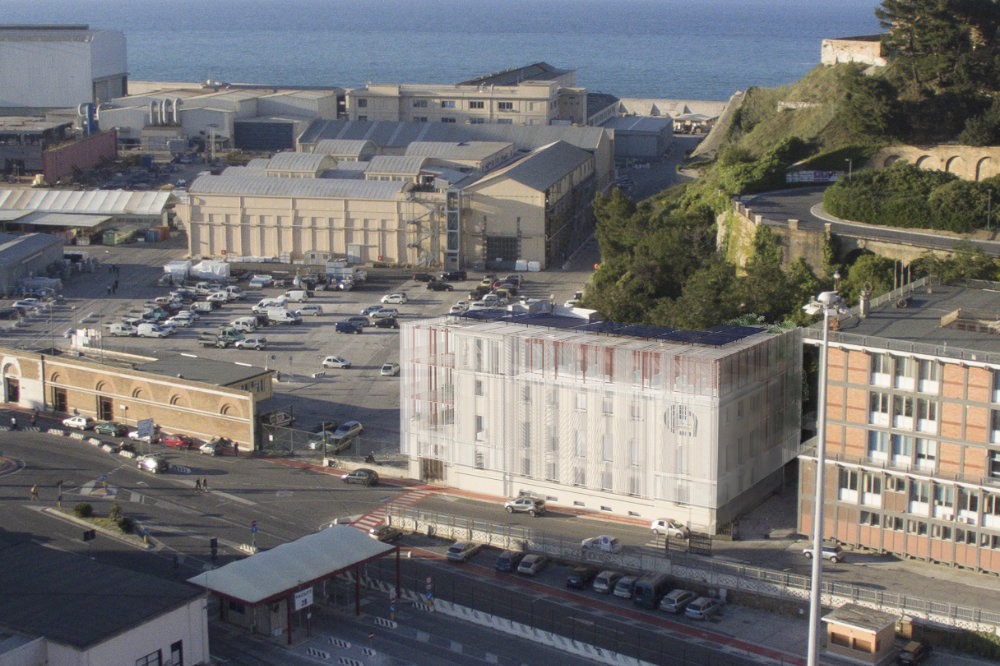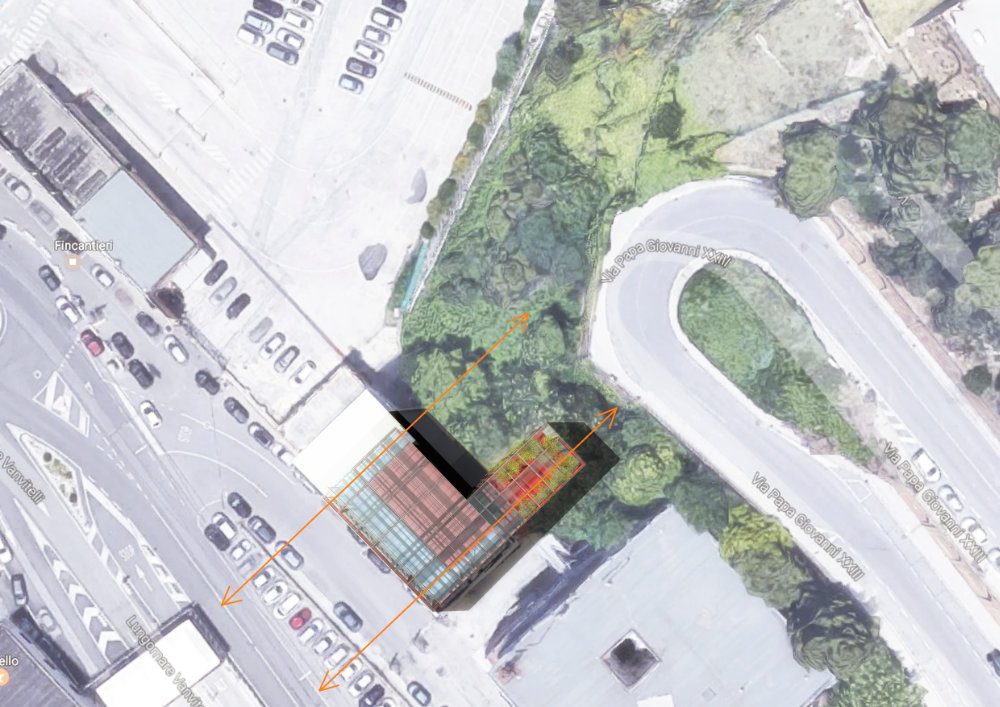 Il progetto riguarda il riuso e l'ampliamento della palazzina Ex Fincantireri al Porto di Ancona per la nuova sede Cnr-Irbim, quando la committenza ci ha chiesto un ampliamento  ancor più importante,   volumetricamente, rispetto ad una prima fase. La richiesta è stata occasione per una riflessione sul tema delle "addizioni multiple" in una palazzina con caratteri storici come quella in oggetto.
Ne scaturisce un nuovo organismo con  due anime che trae valore mutualmente dal vecchio e dal nuovo e in cui il vecchio è conservato integralemente.
I nuovi volumi sono in acciaio e vetro, arretrati rispetto alla sagoma, indipendenti dall'esistente.
Un 'vestito'-frame in corde restituisce l'integrità volumetrica, l'unitarietà e serve a schermare gli spazi interni dall'eccessivo irraggiamento solare, oltre che regolare l'introspezione e il rapporto interno-esterno in maniera selettiva, definendo quindi una serie di relazioni.
The project concerns the reuse and expansion of the Ex Fincantireri building at the Port of Ancona for the new Cnr-Irbim headquarters, when the client asked us for an even more important expansion, volumetrically, compared to the first phase. The request was an occasion for a reflection on the theme of "multiple additions" in a building with historical characteristics such as the one in question.
The result is a new organism with two souls which mutually draws value from the old and the new and in which the old is fully preserved.
The new volumes are in steel and glass, set back from the shape, independent of the existing one.
A 'dress'-frame made of ropes returns the volumetric integrity, the unity and serves to shield the internal spaces from excessive solar radiation, as well as regulate the introspection and the internal-external relationship selectively, thus defining a series of relationships.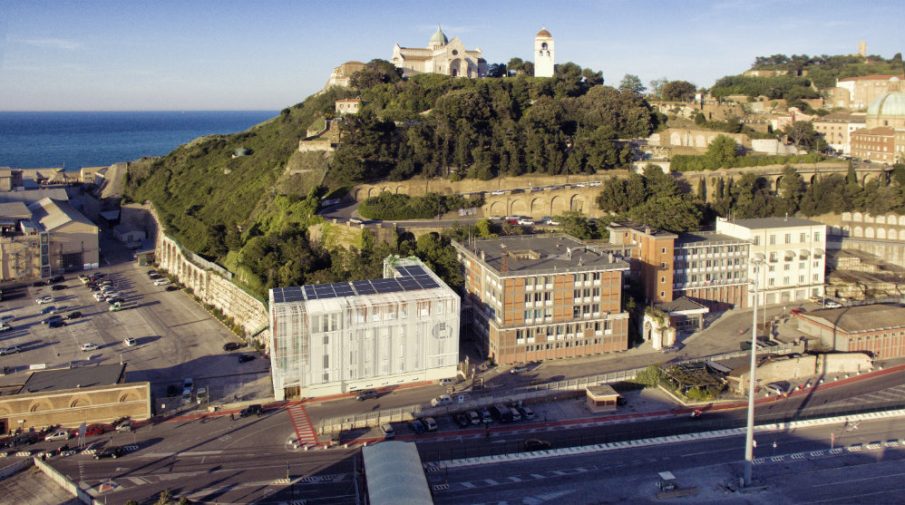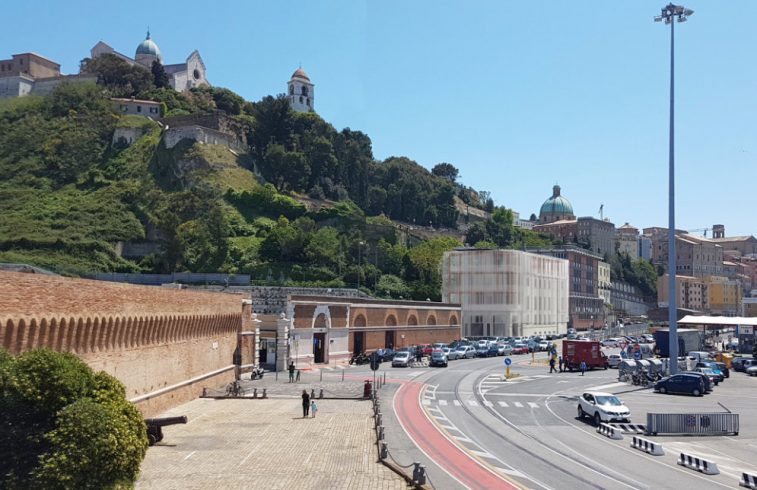 anno di progettazione – year of design 2019-2020
luogo – place Ancona
progetto – project arch. Simone Subissati, ing. Domenico Lamura
collaboratori – collaborators arch. Alice Cerigioni