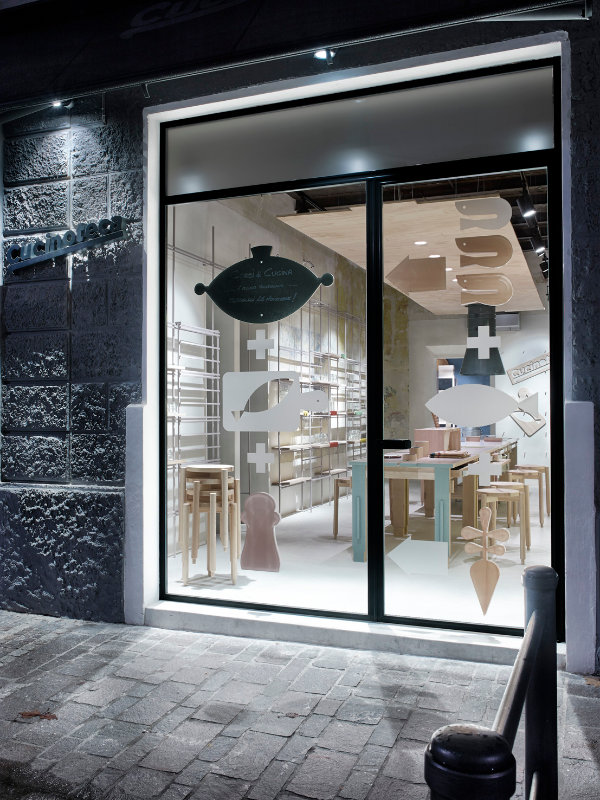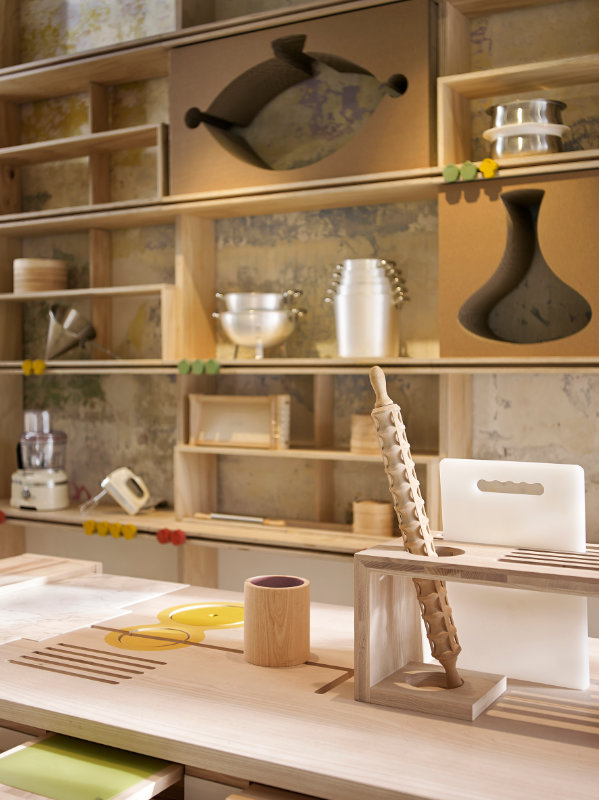 Il progetto di Cucinoteca, un laboratorio creativo di cucina, muove da due assunti: Memoria e Gioco.
I rimandi sono agli spazi cucina di memoria rurale, che prevedevano più attività e partecipazione ad una "vita": la preparazione delle pietanze e il momento di incontro della famiglia.
Ogni elemento progettato ha poi una dimensione ludica: il cucinare tra gli atti creativi da adulti è quello che è più simile al gioco e per questo è l'alveo del momento creativo e ri creativo dell'attività domestica.
Cucinoteca opens in Ancona (Le Marche_Italy); it's a crossover (multi-functional) space that links a series of activities in the food industry Cooking lessons, showcooking and cultural events about food and beverages take place in the in the laboratory, which is also specialized in selling tools and objects for chefs and connoisseurs.
Simone Subissati Architect's project is inspired by two main ideas: Memory and Game. Point of reference are kitchen spaces of rural memory that used to include various activities: from food preparation and consumption to a convivial-friendly moment with family and guests.
Each element has their own playful dimension:
the kitchen is between the creative acts of adults that which is closer to a game, for this reason it's the heart of the creative and recreational moments
of the household.The extendable kitchen table in ash wood is enhanced by functions thanks to accessories and integrated pop-up elements. The table, an anti-technological quirk, is the centre of the project.
anno di progettazione – period 2014
luogo – place Ancona
progetto – project arch. Simone Subissati
collaboratori – collaborator/coworkers
arch. Alice Cerigioni
photo Alessandro Magi Galluzzi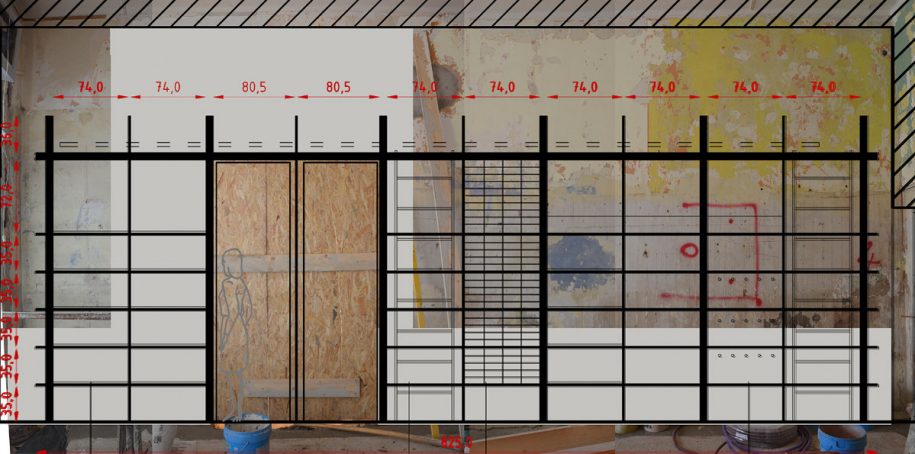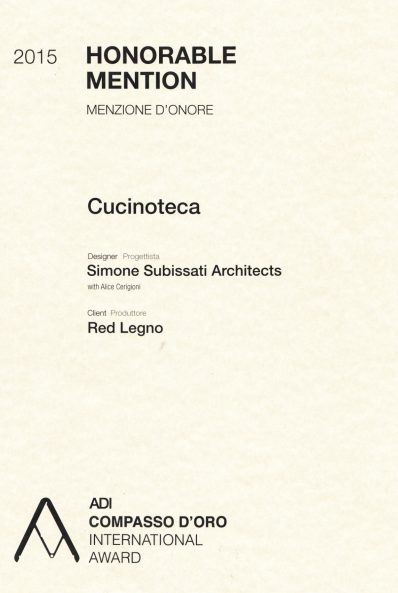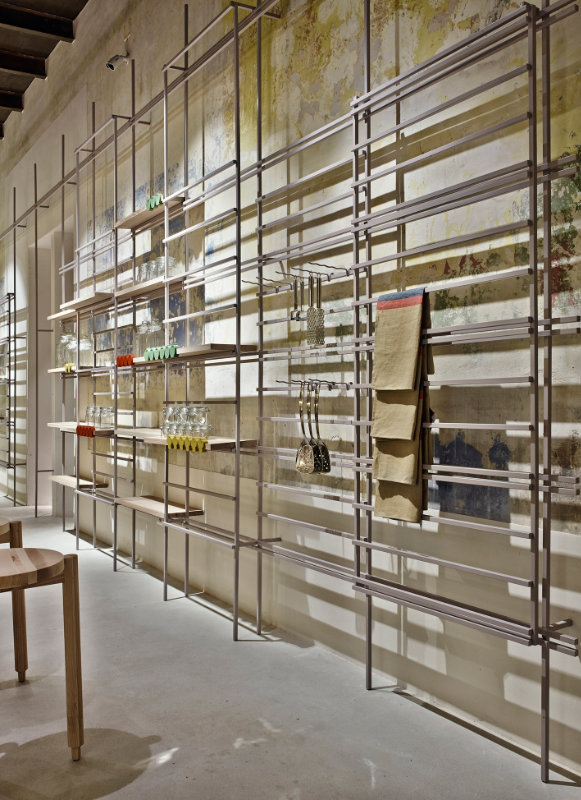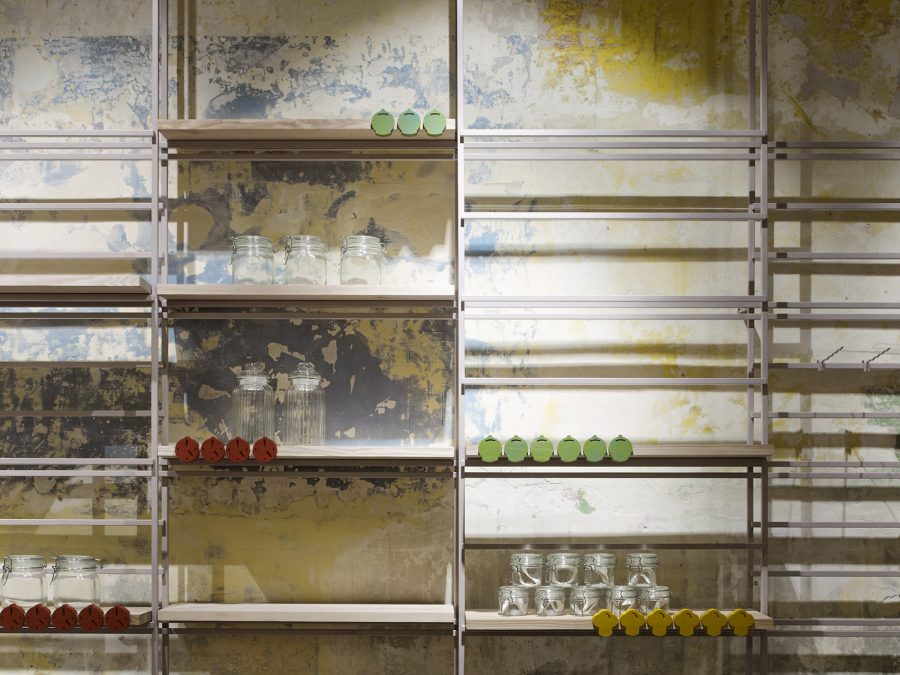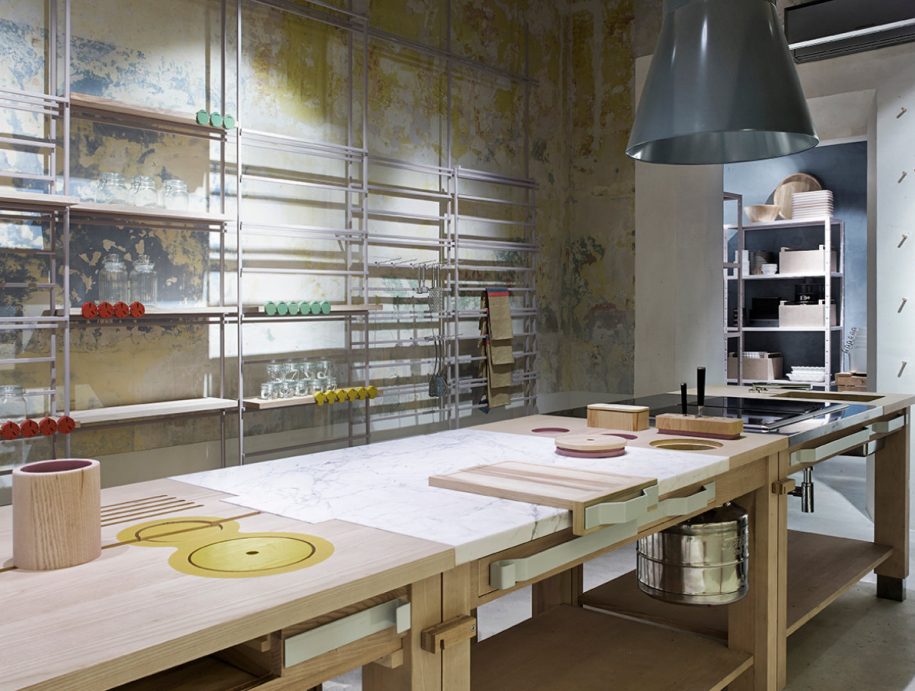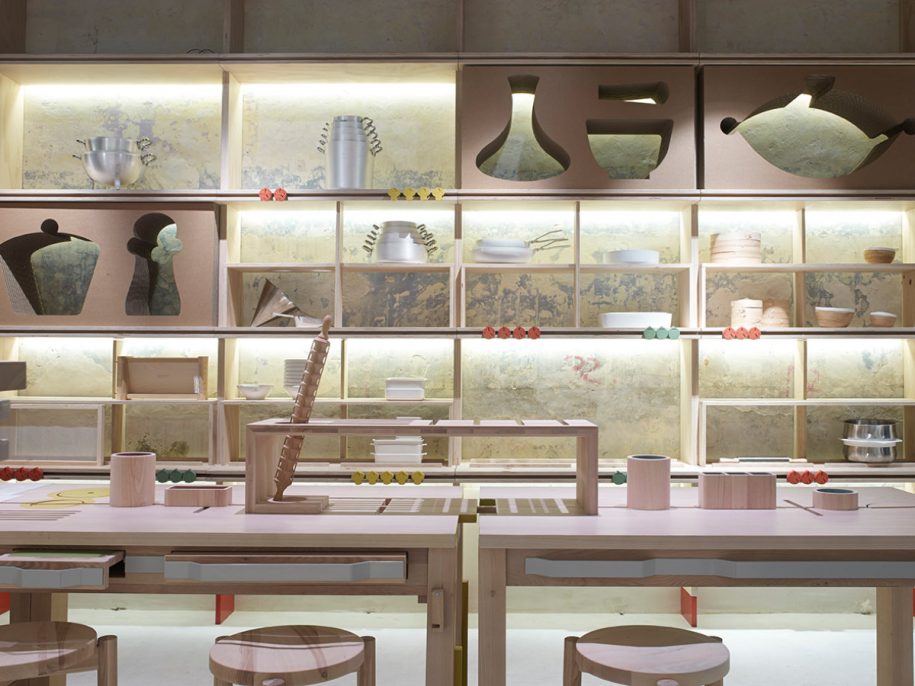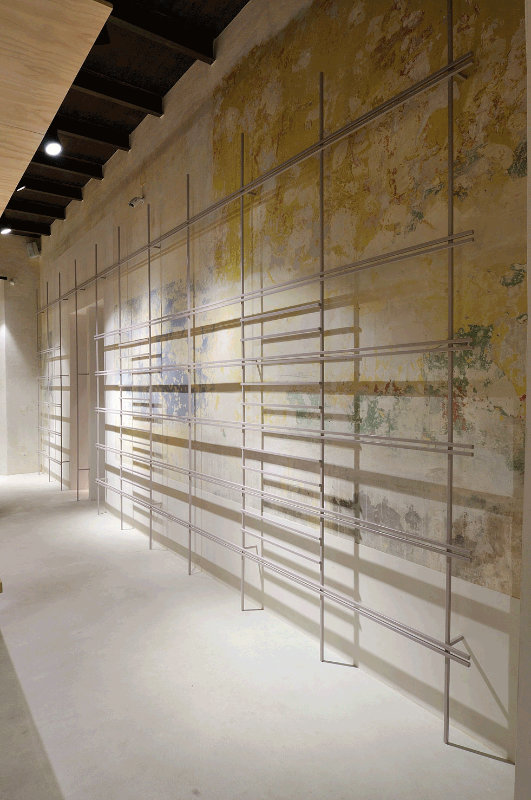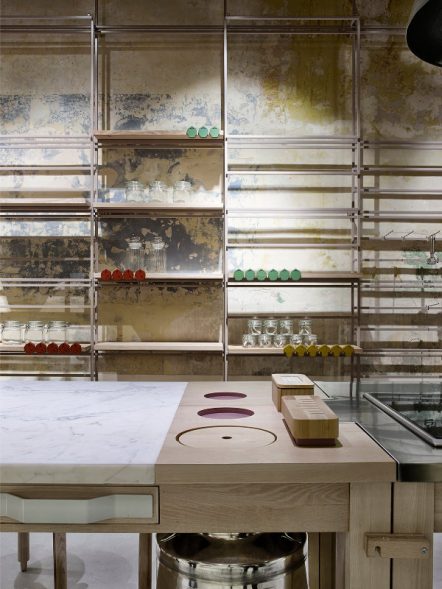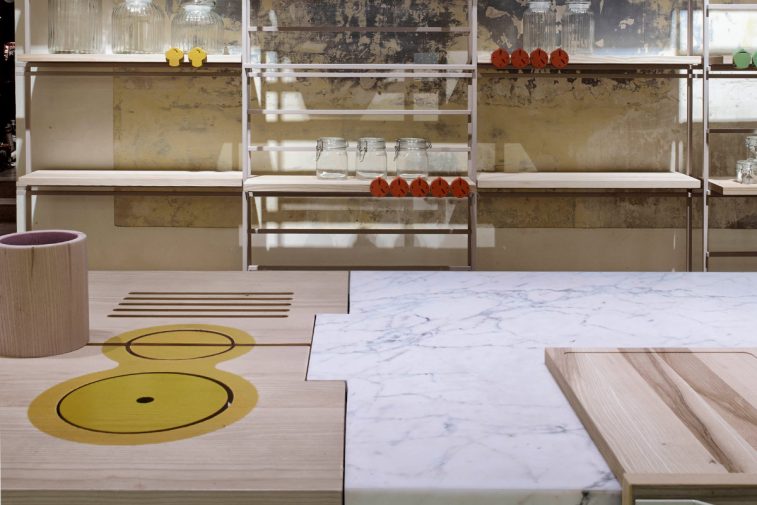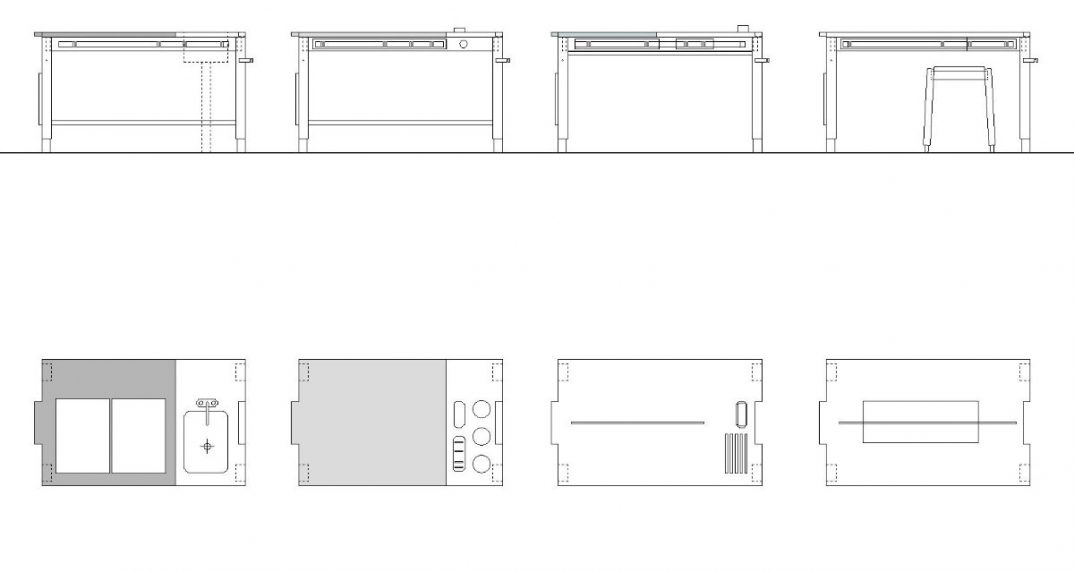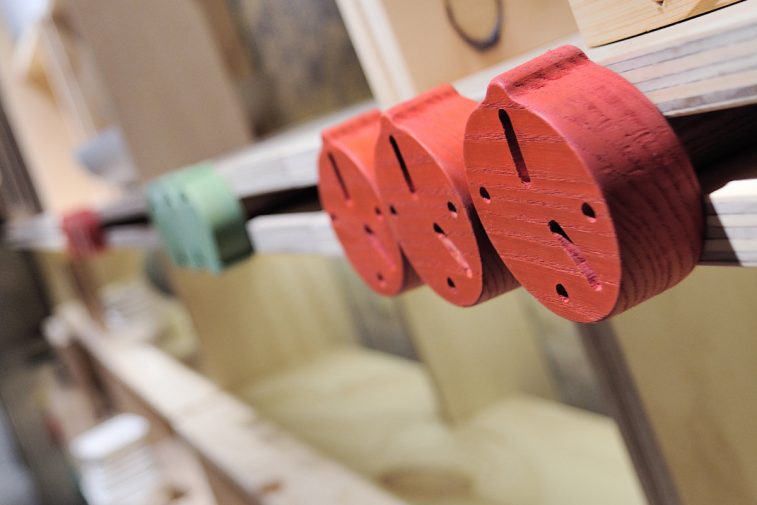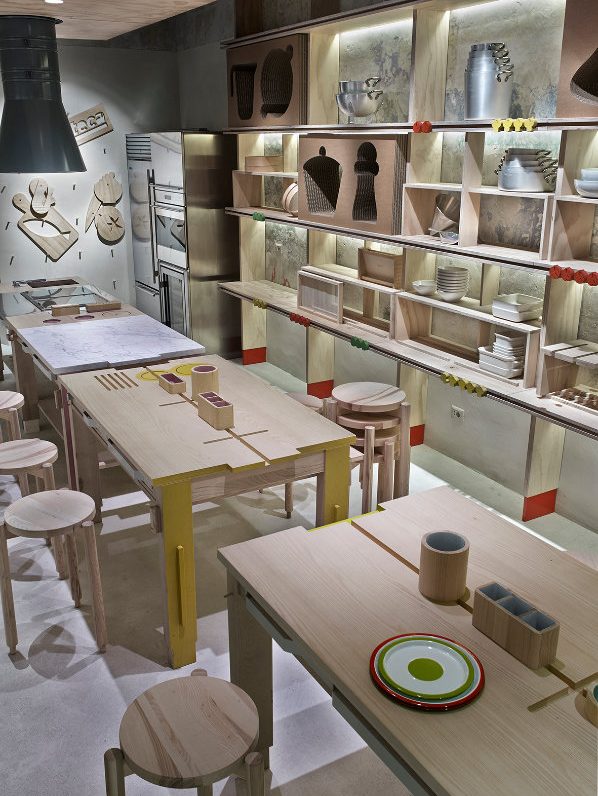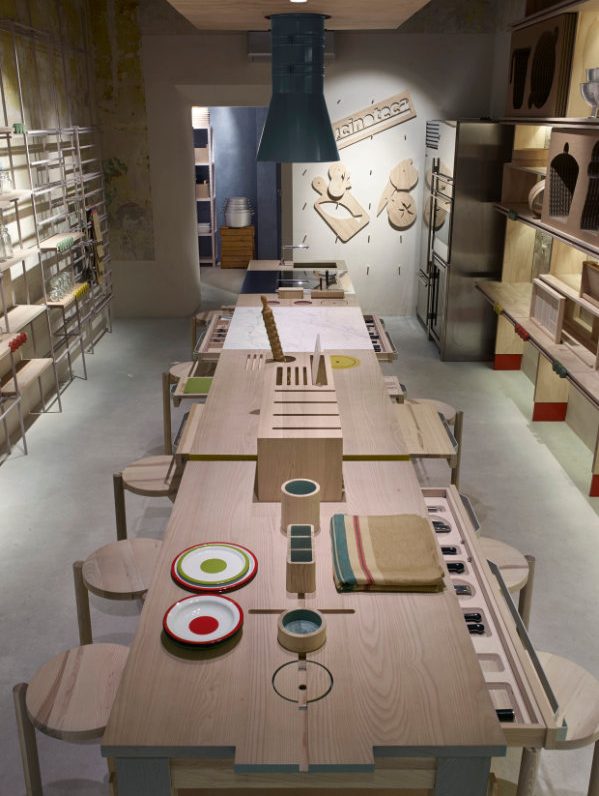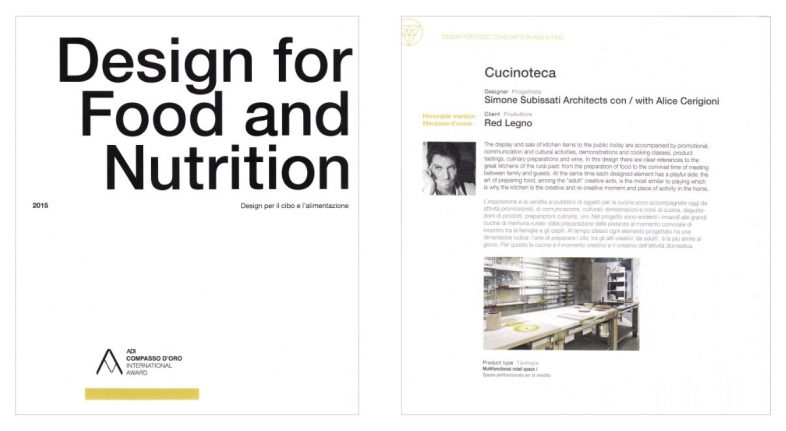 4 dicembre/dicember 2014
Premio Compasso d'Oro Internazionale
Design for Food and Nutrition
Menzione d'Onore per il progetto
Cucinoteca e pubblicazione nel
catalogo ADI 2015 – Honorable Mention
for the Kitchen project and publication
in the ADI 2015 catalog